Roofing & Gutter

Services
If your home needs a new roof installed or a current roof repaired, ComprehensiveConstruction & Professional Restoration (CPR) can get the job done. Our team will inspect your roof and determine if a new roof is necessary or if your current roof simply needs to be repaired. We use quality materials for all residential roofing jobs.
In addition to roofing, we also provide residential gutter services. We offer seamless gutters, gutter guards, and more. Our team of experienced roofing contractors will work with you to determine the best needs for your home. Don't hesitate to contact us to learn more about your roofing and gutter options. Our main location is in Kannapolis, NC, but we provide roofing and guttering services in surrounding areas as well.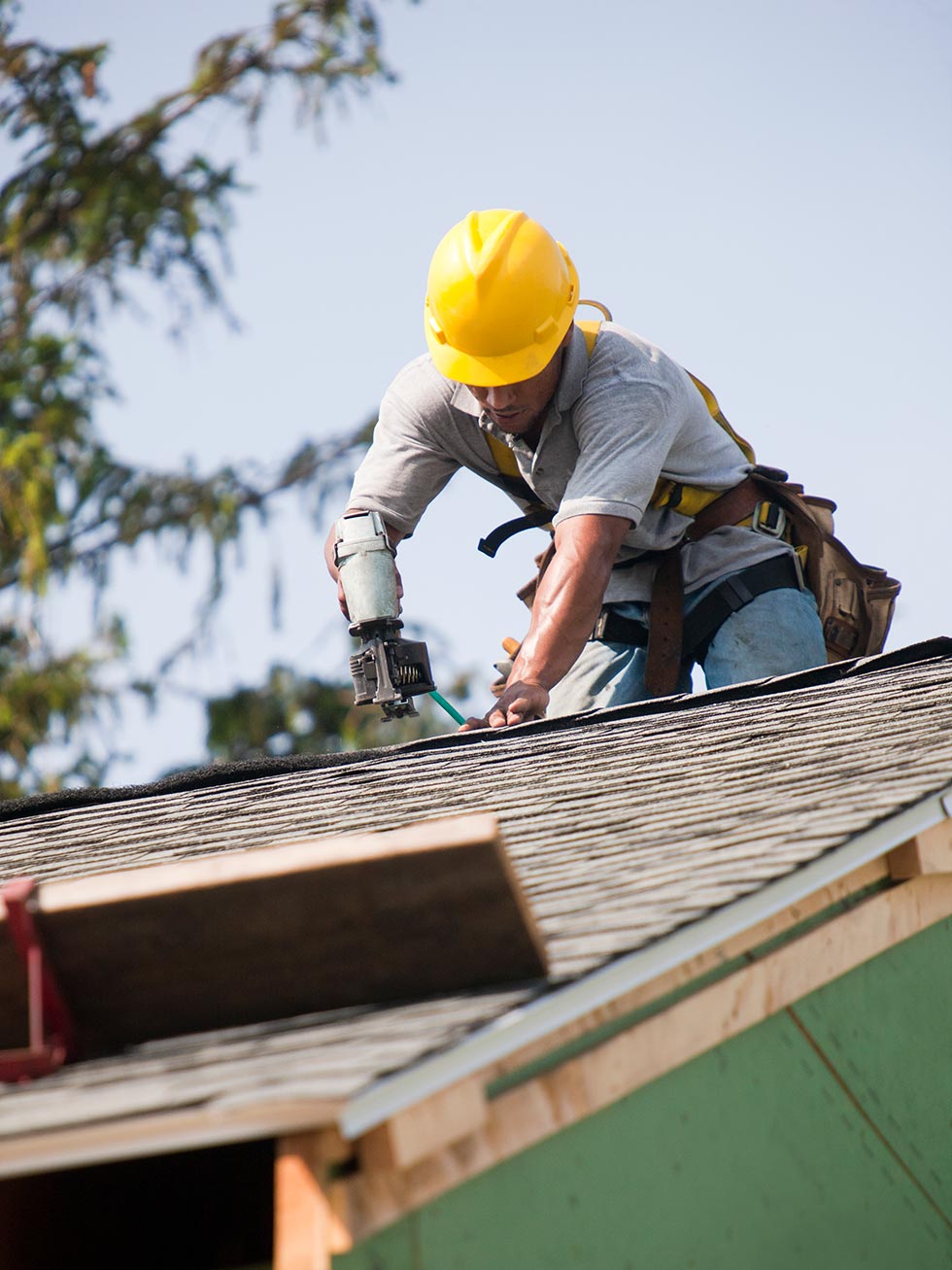 At CPR, our team can handle any residential roofing job (no matter how big or small). We will work with you to decide whether a roof repair or replacement is needed. In addition, we will help you determine which type of roof is the best fit for your home. We use premium, durable products with lifetime manufacturer's warranty.
Types of residential roofs we repair and install include:
Tack Shingles
Designer Shingles
Architectural shingles
We provide all types of gutter installations and repairs for homes. If your home does not have any gutters or if the gutters are broken or clogged, the safety of your home is at risk. Our team will examine your gutter system and determine if repairs are needed or if a gutter replacement is necessary. Take the right step to making sure your gutter system is properly installed by contacting us.
Types of residential gutters we install and repair include:
Seamless Gutters
Gutter Guards
Specialty Gutters
And More
Contact the Residential Roofing & Gutter Experts
When you need a residential roofing or gutter job done the right way, give CPR a call. We have over 36 years of experience. Our team is dedicated to providing quality service and work that comes second to none. Contact us today to get the roof that you have always wanted.
hours
Monday: 7:30am-5:00pm
Tuesday: 7:30am-5:00pm
Wednesday: 7:30am-5:00pm
Thursday: 7:30am-5:00pm
Friday: 7:30am-1:00pm
Saturday: Closed
Sunday: Closed